If you are interested in the application of this technology, we will be delighted to discuss and exchange the concept based upon a complementary collaboration.
This new material invented by ITRI research team is halogen-less, phosphor-less, sulfur-less and fire-retardant. It has rich chemical property and dense structure. In addition, subject to different application, the form can be varied as a film, sheet, foam, coating, and etc. The feature of low hazardous gas emission is summarized in the following table. The results from a testing method complying to ASTM F 814 were compared with specifications of Boeing 7239 and ABD 0031 regulations.
Fig.1-The Feature of Low Hazardous Gas Emission
Fig.2-Variable Forms

Applications
Green Materials
• No halogen, phosphor, sulfur
• Low hazardous gas emission: ass Boeing 7239 and ABD0031;
FAR 25.852 appendix Part V
Superior Fire-retardant Performance
• Insulating to prevent temperature rise against a 1000˘J flame for > 60 minutes
• Maintain sufficient mechanical strength during fire break-out
Weathering Resistance Property
• Retain fire-proof properties after QUV and Salt Spray Test
Wide Range Application Potential
• Different product morphologies including foam, sheet, coating, etc.
• Flexible to rigid structure
Patent Status
• 7 cases filed in 45 countries
• Some patents granted in the UK and Japan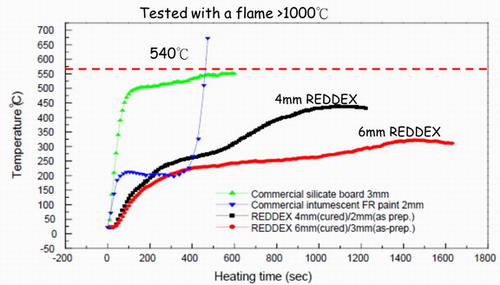 Fig.3-The Insulation Performance During The Fire Break-out
Fig.3 illustrates the insulating performance during the fire break-out. The boards coated with 4mm and 6mm

showed excellent fire retardant capability, and both were observed to have a low temperature on the opposite side of the board heated by the flame.
A variety of product forms are available for different applications (Fig. 2), and we are continuously developing new forms of

to cope with different application needs.
The door frame filled with foam was compared with a common door filled with PU foam and phenolic

foam, the

foam filled door had an unchanged appearance on the opposite side after a fire.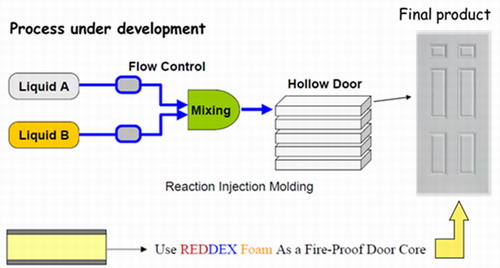 Application Case 1 - For Fireproof Door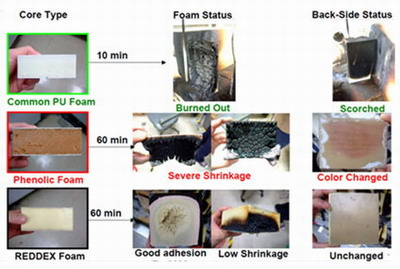 Application Case 1 - For Fireproof Door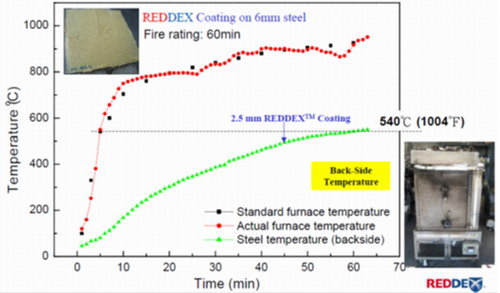 Application Case II - For Coated Steel

Key Technologies, Facility and Services
REEDEXTM,Green material, Fire retardation, Film, Foam, Spraying, Opaque, Fire-proof door, Sealant, Steel coating
---
Contact information

Contact us: Ms. Maria Wu / Manager Tel: +886-3-5916827 Email: MariaWu@itri.org.tw